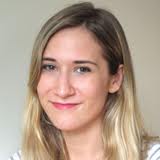 The 28 year-old writer shares about being unemployed and an only child, her fear of abandonment, being born with club feet, body and sexuality shame and the depression that often makes everything feel like an effort.
Follow Maggie on Twitter @IAmMaggieMull  Check out her Tumblr Page "Artwork: Me Style!"
This episode is sponsored by Sharri's Berries.  To purchase them and support our show visit www.berries.com, click on the mic in the upper corner and use our offer code MENTAL.
This episode is sponsored by SquareSpace.  For a free trial with no credit card required visit www.squarespace.com and use the offer code MENTAL at checkout for 10 percent off.   To see the SquareSpace site that Paul built click here.