Going Off Meds: A guest blog by listener Mike Pierry
I was listening to Grizzly Bear's album Veckatimest today and kind of basking in the laid-back beauty of it, when I suddenly recalled the last time I had listened to the album. It was back in 2009, a few months after I had quit taking Effexor. In order to mitigate the unusually intense withdrawal symptoms (anyone who has ever been on Effexor can tell you about the experience of missing just a single dose – it's not fun), I had devised a clever little method of tapering my doses and had successfully gotten myself down from 225mg a day all the way to zero. This was done gradually, over the course of 7 or 8 weeks. I was very careful. Nor did I let my guard down once this process was over. I had originally been prescribed antidepressants back in 2005 for (believe it or not) depression, so naturally I was on the lookout for returning signs of depression in myself. I did not anticipate what actually happened, which was that I slowly but steadily transitioned into a state of near-constant high-level panic and dread. I lost my appetite and started to lose weight (which seemed kind of nice at first). Then I began to sleep less and less, until finally I was barely able to get any sleep at all. Every time I would close my eyes and start to doze off, I would suddenly think something like "I could die in my sleep tonight!" Immediately I would feel a jolt of adrenaline and want to jump out of bed as if awakened from a nightmare.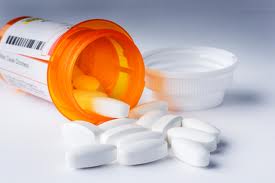 This thought didn't exactly come out of nowhere, but a somewhat lengthy digression is necessary in order to explain the origin and nature of my death-obsessed horror. I grew up without religion – my father had been forced to go to church throughout his childhood and despised it, so had no intention of putting his children through a similar ordeal – and apart from a mild fascination with the Bible when I was about 10 or 11, I grew up with a vague, wishy-washy idea of God as this benevolent, Santa Claus type figure. My Bible reading and a few religious friends spooked me just enough so that when I first discovered my father's Frank Zappa albums and played the song in which the satirical rocker intoned with trademark cynicism, "If we're dumb, then God is dumb – and maybe even a little ugly on the side," I immediately turned the volume down on my stereo and waited, cowering, for the lightning to strike me. Later on, after I had determined, through careful experimentation, that punishment for listening to (or reading) heretical words was not forthcoming in any kind of timely manner from God Himself, my doubts about his existence grew apace. While part of me clung to my childish notions of a supreme and loving deity, the rational part of my brain decided that religion was pretty much not worth wasting much thought over.
Since then, although I had thought about death often over the years and wondered about its essential mysteriousness, I found it hard to wrap my brain around the concept of non-existence, so I preferred to hold out hope for some sort of afterlife, although of what kind I couldn't really imagine. Fast-forward to 2009 and I found myself confronted with the reality of death in a much more intense way than I had ever considered it before. Right at the time that I was becoming more and more anxious, my father unwittingly loaned me the book that would send me over the edge of panic and fear. It was called The Ego Tunnel: The Science of the Mind and the Myth of the Self. A rather succinct and straightforwardly-written thesis on how the brain creates consciousness and the "illusion of the self" by German philosopher Thomas Metzinger. After reading the first few chapters, I was both convinced that the very notion of any kind of life after death was ludicrous (consciousness itself being a mere illusionary construct of the brain, a tenuous bundle of nerve cells) and utterly terrified of the fact that my future non-existence was more or less the only thing in the world that I could count on with utmost assurance. This book, combined with my rapidly developing state of anxiety, pretty much destroyed my fragile psyche.
In a futile attempt to escape this terror-ridden mental state, I would go on long walks around my neighborhood. One day I put the aforementioned Grizzly Bear album on my iPod. Listening to it then, the songs felt to me like a meaningless rattle of strings and drums, an absurd noise to make in the face of overwhelming, all-engulfing, terrifying, eternal nothingness. I don't mean that I actually thought any of this while listening – I mean that I *felt* it, directly – as directly as you feel the warmth of the sun on your face, and as strongly and thoroughly as you love whomever it is you love the most.
I know this will sound strange, but I think of that person who suffered as not exactly me but some other person who lived inside of me, and I feel sad for the suffering of this other me. His ordeals over the course of a few months seem to me now, while not nearly as horrible as those of countless others I've seen, heard or read about, just as pointlessly cruel.
Although I had good reasons for going off of Effexor, it was still a unilateral decision on my part. I, ultimately, have nobody to blame but myself for what happened. Still, I couldn't have known what would happen, so I don't necessarily think of it as a stupid mistake. Obviously, it was unwise to go off of a medication without a doctor's supervision. But I couldn't afford a doctor at the time; this was, in fact, the main reason I was going off the medication (Effexor is quite expensive, although I understand a generic version is available now). Furthermore, despite having seen psychiatrists and other mental health professionals for years beforehand, nobody had ever warned me that anything like what I experienced could happen to me if I went off my medication.
In the end, I think what this experience showed me is that what makes each of us recognizably ourselves can be altered (and in some cases, permanently so) to an arbitrary degree, by chemicals just as surely as by physical traumas. We are all such fragile creatures.
You can read more of Mike's blogs at http://www.mikepierry.com/blog/