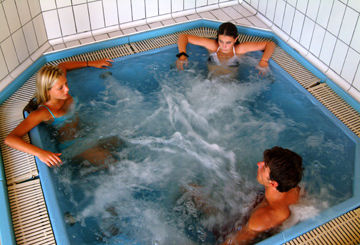 We all know the person;  well intentioned, but a sad sack.  Everyone is having a good time and this person just can't relate to it, so they bring up something morose or negative and kill the vibe.
I used to be one.  A Jacuzzi-Shitter.
I'm a little embarrassed to admit it.  I never did it consciously.    I thought I was a person of depth because I could shamelessly change the conversation from the weather to my dad's attempted suicide.
In hindsight, I didn't know any better, and that's the part that's so hard about depression.   You don't have anything to compare it to, so you assume everyone feels the way you do; filled with dread and a gnawing, lonely, soul-engulfing sadness that makes getting out of bed a chore.   Guess what?  They don't.   A lot do, but most don't.
I'm proud that I'm not that guy today, and I feel no guilt in avoiding Jacuzzi-Shitters even though I used to be one.   I'd be happy to talk to them about their sadness or depression if they ask for help and it's at an appropriate time and place, and they're not looking for me to be
(read more)