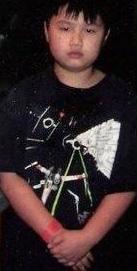 The 25 year-old Taiwanese American shares about his co-dependency, painful breakups and perfectionism as well as the irony that as a trained therapist he knows he should establish boundaries with his mother but cannot bring himself to do so.  He also shares insights into child abuse based on his work at a child advocacy center.
PillPack sponsors this show.  To check it out (and to help the podcast) go to Pillpack.com/happyhour.  Care.com sponsors this episode.  To get 25 percent off a premium membership go to Care.com/happyhour
The article referenced on the show on the differences between psychopaths and sociopaths is by Scott A. Bonn Ph.D. and is from Psychology Today.   Here is the link to read it.